VALUE AND SERVICE
Larsen Manufacturing continues to stand above the rest in the precision metal fabrication industry, even as Covid cases surge on. Larsen ensures to provide quality services through the integration of admirable skills, while prioritizing customer satisfaction at every step.
With soaring prices and metal shortages in the U.S., metal forming companies must work closer to understand the importance of customer forecast requirements. Customer demands and deliveries are increasing, while monthly and weekly undertakings by suppliers transform into longer committed forecasts.
The bottom line is the outcome and impact of such long-term commitments far outweigh the risks that it poses for both suppliers and customers. Larsen, through ongoing innovations, help their customers diminish potential hazards and provide safe and satisfactory services. Larsen isn't afraid to take risks and look at the bigger picture.
PRE AND POST ASSEMBLY SERVICES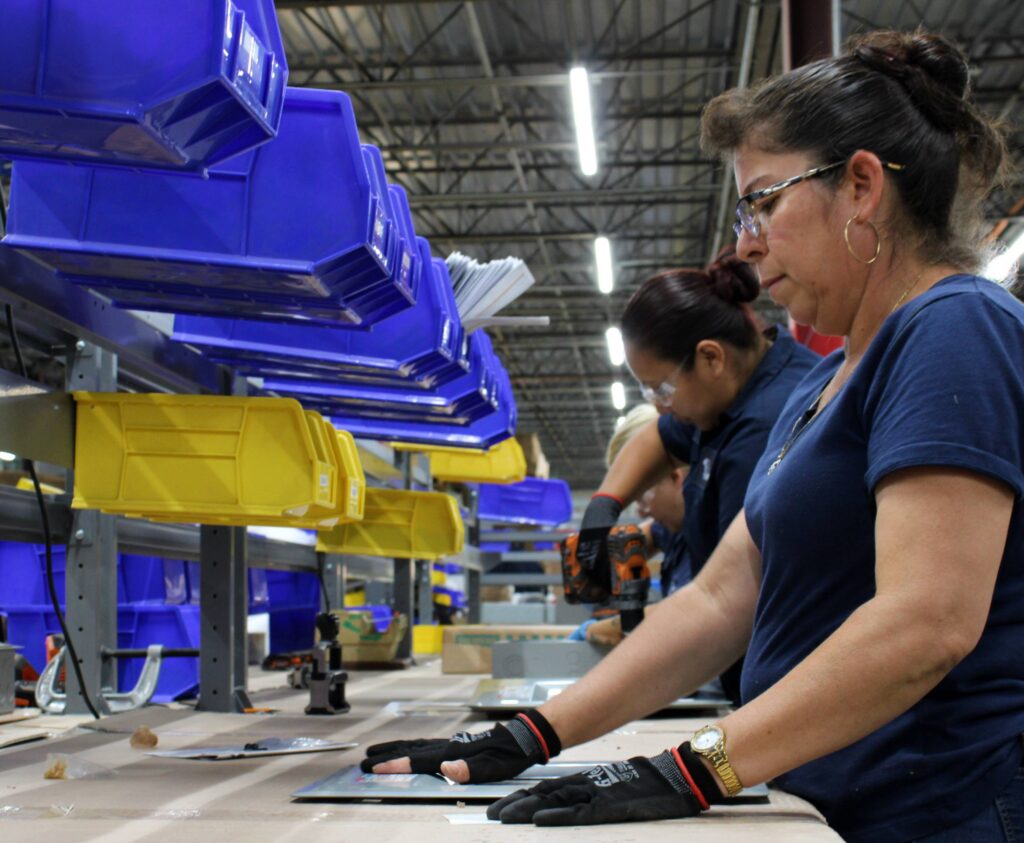 The necessity of pre and post assembly services are more prevalent during these tough times. Suppliers who were not complete contract manufactures are now offering such services to their customers to meet their needs. This helps them stay on the AVL as customers are offered more services than before. With the current labor crisis affecting companies down to the manufacturing lines, the only solution comes down to consolidation. By receiving multiple components, along with additional value-add to specifications, it acts as a major ROI versus the traditional hiring of more people.
After a thorough understanding of customers' needs, Larsen secures the finest components from customer approved suppliers required for assembly. Larsen engineers dynamic assembly cells with all tooling, fixture and testing equipment (i.e., continuity testing). From component sub-assemblies to full product assembly and packaging, Larsen's production team consistently meets customers' contracted designs. Ultimately, this results in customer convenience with the added benefit of effective cost management. Larsen is an excellent option, whether it be simple assemblies or fabrication and installation of large complex components.
Focusing on pre and post assembly services, Larsen helps customers achieve maximum productivity with minimum wasted effort or expense. The company accomplishes this by:
Utilizing customer approved vendors to purchase components for higher level assembly.
Building the complete product by adding labels, wheels, in house powder coating, door handles, and so on. The customized packaging provides a safe and secure way to ship directly to warehouses or to the customer.
OUR EXPERTISE INCLUDES:
Metal Stamping and Fabrication
Pre and Post assembly services
Powder coating
Specialty Machining
Value added services, including Engineering and
OUR MARKETS
The numerous markets Larsen serves include Industrial, Automotive, Medical, Energy and Electronics. The industrial umbrella includes food processing, appliances, office furniture, building efficiency controls, Kiosks and Point of Purchase machines, to name a few. With automotive productions, Larsen makes the components and assists in the assembly of Infotainment units, fuel pump modules, brake and filtration systems, seating systems and drive trains.
Examples of our work can be seen through crucial elements of Molecular Imaging systems and Nuclear Scanning equipment, in addition to sterilization carts, cabinetry components and trays. Larsen's role in designing state of the art medical equipment is unmatched. The designs not only improve the product for manufacture, but also enhance the consistency and help reduce lead times.
Sustainability is key to continuous improvement. This includes high efficiency lighting zero VOC paint, which results in better environmental air quality. Within the energy sectors exists solar mounting systems, battery systems for renewable energy and power supply fixtures.
The many applications in the electronics field consists of electrical enclosures, fire safety enclosures, high end audio, consumer electronic parts, cable set top boxes and communication equipment.
WHY LARSEN?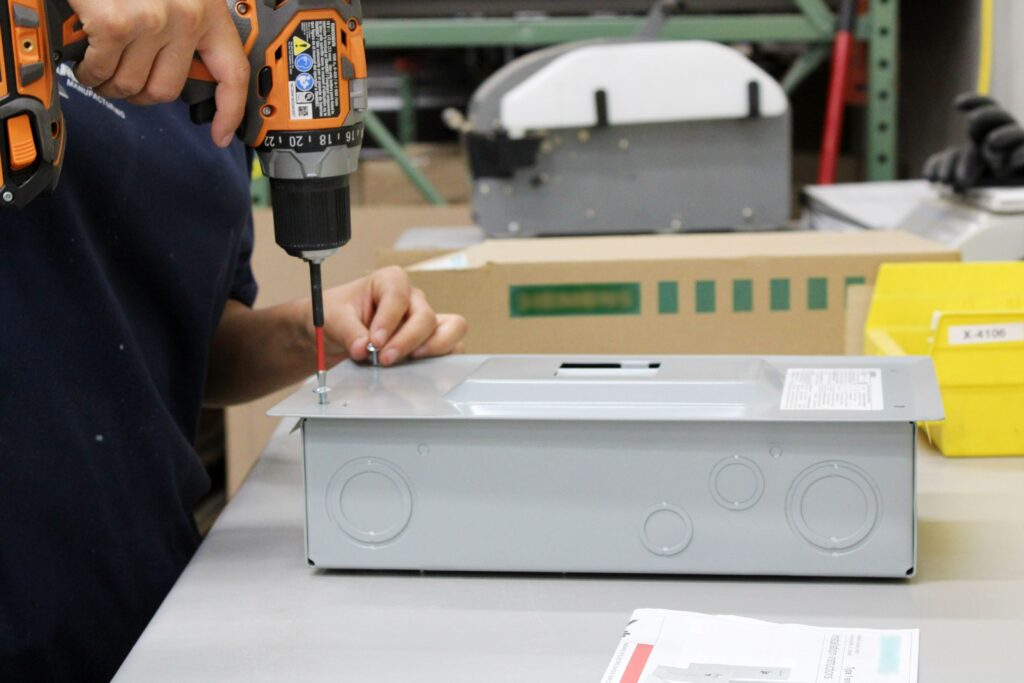 Larsen guarantees to deliver top notch manufacturing solutions by virtue of expertise in production and reliable assembly services. Larsen strives to handle large scale outputs as well as specialize in value-add assembly. This includes mechanical and electrical assembly, wiring and testing along with customized packaging.
This well-handled facility functions through the collaborative efforts of a team of program managers, highly qualified engineers, specialists, technicians and skilled workers. With their shared vision and commitment, they help bring in success and satisfaction to the industry.
Larsen is where quality and safety outweigh other aspects, as the company guarantees to fully commit to the expectations of its customers. Larsen is committed to providing quality products that meet or exceed customer expectations.