Larsen Manufacturing started off as a small business servicing the Midwest, but over the years has amounted success through multiple locations that have impacted the global market. Due to the demands of quality metal stamping in the border regions, Larsen opened its second facility back in 2001 under our Co-President Denis Larsen. The company has the capability to stand on its own against the international competition when it comes to our many services, as a result to the performance of our Southwest facility making its own mark on an international scale. This accomplishment is met through the capable people in charge of the business relations.
"Everyone is a gear and sprocket," said Jeff Olsen, Business Director of the EL Paso plant. "We're lucky that we have several long-term employees whom we rely on involved in developing the next generation. Having a bilingual facility allows us to communicate effortlessly with employees and customers and allows our customers to speak directly with departments to handle Customer Service, Quality, and Logistics that are daily ways of life when you're working on the border".
Clear communication leaves a strong impression which is key to securing any business contract. The language barrier that exists south of the border puts business deals on a standstill or may create misinterpretation if the wrong person is in charge. Larsen adheres to customer service that exceeds expectations and has a team of individuals on top of their game, to meet the needs of our customers.
"If you want a fast response in a very understanding and clear message, you need to work with us and the Larsen customer service team," said Wilson Sánchez, who manages one of Larsen's sales teams in Mexico. Our sales team in Mexico offers our customers the benefit of having a hands-on bilingual contact near their manufacturing plants. Larsen ensures a fast response time when customers reach out with a problem or have a spike in production. If there is demand, we don't hesitate to put on another shift or run parts over the weekend to get the job done.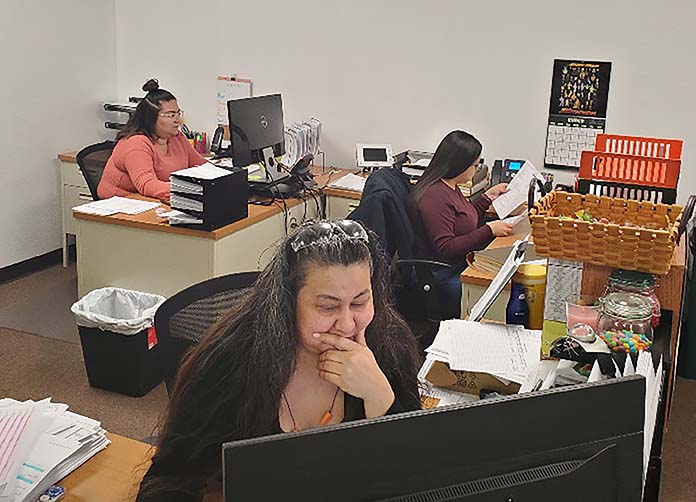 The key to a successful deal, according to Wilson, start with listening to the problems the prospective customer has. To guarantee that a customer will come back to conduct business, our team lends an open ear to identify the problem and offer a cost-effective solution. This is especially important with relations in Mexico where relationships are key for a good business relationship. Meeting with the right people and understanding their needs enables Larsen to provide excellent service to nurture the relationship in the future.
Larsen has invested in the expansion of the El Paso facilities over the years through relocations that allowed for a broader range of services. These services include tooling capabilities, stamping die transfer programs, value-added programs like Vendor Managed Inventory (VMI), EDI, Kan-Ban and other customer inventory programs. These advantages help us stay ahead of the competition and assist us in cutting costs and improving on the overall quality for a better finished product.
"One of the things that makes Larsen so competitive is because of their low defect rating at 6 PPM (parts per million defective), which is amazing compared to the competition," said Wilson. "The product is way better; you get less rejects that I use as a leverage when I talk to customers."
The quality certification Larsen provided from IATF 16949:2016 and ISO 9001:2015 gives us the upper hand when dealing with the automotive industry. Even with the manufacturing competition in Mexico, Larsen has certifications that sets them apart from the other companies. Wilson uses Larsen's credentials as selling points and even when pricing is not on our side, he agrees the product sells itself due to the quality and services provided. Our customers understand what goes into our work at all levels of production. They are guaranteed high quality customer service, engineering support, in-house stamping dies, quality and PPM levels, and a commitment to sustainability.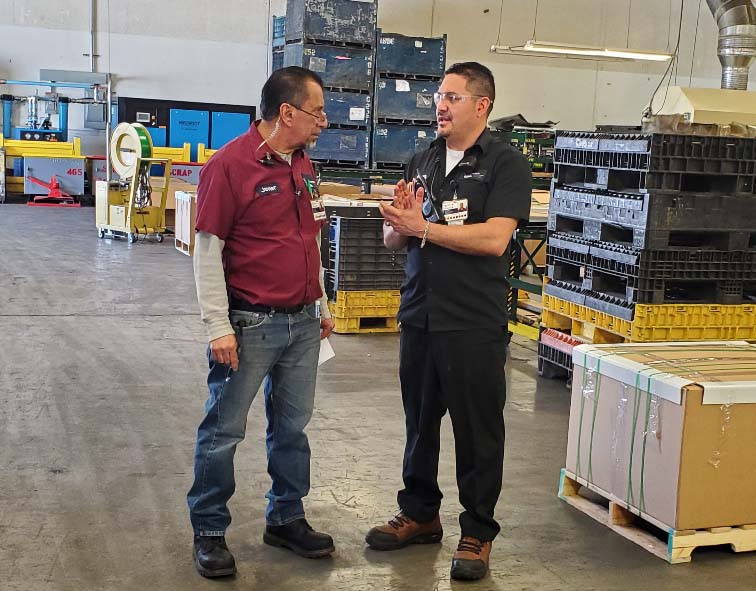 The location of our facilities allows Larsen to manage business on par with the manufacturing facilities based outside of the U.S. Our company has a bright future that will continue to thrive as our sales increase, and as Jeff mentioned, the need to have more of Larsen on the map.
"I think we will have another facility in El Paso primarily to act as a cross dock and increase our Manufacturing Capabilities within this facility. I could easily see us past 250 employees and hopefully have excellent employees who we have invested in and developed working in key positions during those times," said Jeff.