Larsen Manufacturing acquires Tella Tool & Mfg, appoints Robert Miller as COO of "Larsen / Tella LLC"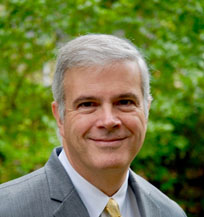 The acquisition of Tella Tool & Mfg will expand Larsen Manufacturing's job offerings while increasing capacity for both Larsen's and Tella's current customers.  Larsen / Tella LLC has operations in Lombard, IL and Brownsville, TX which will complement the Mundelein and El Paso facilities of Larsen Manufacturing.
Larsen Manufacturing has appointed Robert Miller as COO of the newly acquired Larsen / Tella LLC, previously known as Tella Tool & Mfg.  Operations under the Larsen / Tella name started on December 16, 2022.
Miller is a business executive and has had expertise in business restructuring since 1981. His decades of experience with healthcare, manufacturing, telecommunications, and ultrasonic imaging companies provide assurance of the pathway this juncture will take.
"There will be a breathtaking turnaround at Larsen / Tella, such that it will become a tremendous asset to the industry. We're excited to show customers that it is not only our vision but that it will become a fully executed promise," said Miller.
Larsen / Tella will expand on Larsen's CNC machining services to produce competitively priced components. With their 1000-ton press, as well as more laser cutting, fabrication, metal stamping and assembly services, the acquisition will alleviate the workload of Larsen as it expands production.
"I think that America has been poorly served by manufacturing companies and I want to make a difference by running them with the right philosophy," said Miller.
Miller plans to prioritize Larsen / Tella to exceed industry standards with the leadership of CEO Dave Larsen while working closely with the middle management team and building rapport with the employees.
Dave Larsen states: "By acquiring Tella Tool, we expand our offerings with additional machining capabilities, press tonnage and geographical footprint. We also add capacity while creating growth potential. This acquisition allows Larsen to hit the next sales plateau and continue to better serve its customers"
Larsen Manufacturing is an industry leader in Precision Sheet Metal Fabrication, Metal Stamping, Powder Coating, Value-add Assembly Services and now CNC Machining. As a third-generation family-owned company, Larsen has remained a pioneer in the manufacturing industry since the 1950s. Larsen offers our customers superior quality and service from our headquarters in Mundelein, IL and our southwest facility in El Paso, TX.
Visit the Larsen website for more information on the project and on Larsen's services. If you have any additional questions, please reach out to:
Jim LaCroix – VP of Sales and Marketing – Larsen / Tella LLC
(847) 970-9600 jlacroix@larsenmfg.net